THE LITTLE BLACK BOOK IS AN ANIMATION COMPANY.
We are experts in today's digital landscape. We don't just do amazing creative work, we tap into the power of social media to make sure the right people see them.
We do the heavy lifting, so you don't have to:
Planning
We come up with a game plan to help you reach your business goal.
Execution
We handle the nitty-gritty.This includes designing visuals that captivate, writing copy that inspires, and setting them all up in a campaign.
Optimisation
We keep a close eye on the numbers to ensure that your budget is maximised so that you reach the people that matter to you.
Reporting
We provide you with a detailed report at the end so we can do even better the next round.
WE CRAFT WINNING
SOCIAL STRATEGIES.
Our work speaks for itself. Our long-time client, EZ-Link, was ranked the 8th most engaging brand in Singapore on Facebook by Socialbakers!
REASONS YOU SHOULD
WORK WITH US
i.
You're dissatisfied with your current agency.
ii.
You've been managing social media accounts on your own and want professional content.
iii.
You believe in the power of social media (like us!) but don't quite know which agency to pick (pick us!).
1. Thumb-Stopping Videos
Optimised for social media, these bite-sized videos will help you capture and retain your audience's attention through the power of immersive storytelling.
Videos tend to perform better than images on social media
Videos tend to generate more engagement and conversions (i.e. sales). They force users to stop scrolling and pay attention to your post. Videos give you that extra second to hook users with your content.
Videos allow you to create a branded audio-visual experience
Inspire your audience to action with a bespoke audio-visual experience.
Engage your audience emotionally
Emotions play a bigger part in our decision-making than we realise. The immersive nature of videos helps with building an emotional bond with your audience.
Let us tell your story through videos!
Here's what you can look forward to:
Access to an entire team of
writers & producers
You don't have to scour for or manage your own writers, editors, producers etc. This saves you lots of time and money, leaving you with more resources to invest in other important aspects of your business.
Videos customised
to your brand
Grab attention with a video that is completely customised to your brand personality and message. It doesn't just have to be live action, we're also great at animation.
A PEEK AT THE POSSIBILITIES
EYEDENTITY
We worked with Eyedentity to launch their brand on social media. We created a series of videos for Instagram to tease the grand opening of their first store, as well as to give consumers a little taste of their brand personality.
EZ-LINK
These eye-catching animated clips hammer home the key benefits of EZ-Link's value-added services in less than 15 seconds. A little animation can capture the eye and make your post look more dynamic.
CLUB RAINBOW (SINGAPORE)
We produced a collection of short videos to promote Club Rainbow Singapore's Dreamseeds Arts Fest on Instagram. Check out how we used a consistent colour scheme and motion effects to reinforce their branding.
2. Social Media Campaigns
>76.2%
of Singaporeans are on
social media
INSTAGRAM
Over 2.5 million

active users in Singapore
FACEBOOK
Over 4 million
users in Singapore
LINKEDIN
Over 3 million
users in Singapore
If your brand isn't on social media, you are missing out on a huge opportunity to reach consumers.
Social media marketing can be daunting, that's why you have us! We are here to help with the planning, execution (visuals and accompanying captions) and optimisation of the campaign – all that difficult stuff.
Precise targeting
Social media campaigns allow you to reach out to specific groups of people based on their interests and behaviours. They're targeted. They're effective.
Let us help you grow with social media!
Here's what you can look forward to:
Access to an entire team of experts
We've got a team of writers, designers, social media strategists etc. who are passionate about helping you achieve your business goals through social media.

Campaign
optimisation
We will keep an eye on your campaign while it's running and optimise it based on data insights and budgeting.
Creative
execution
We'll be with you every step of the way - from working out a strategy to creating thumb-stopping visuals and copy.
A PEEK AT THE POSSIBILITIES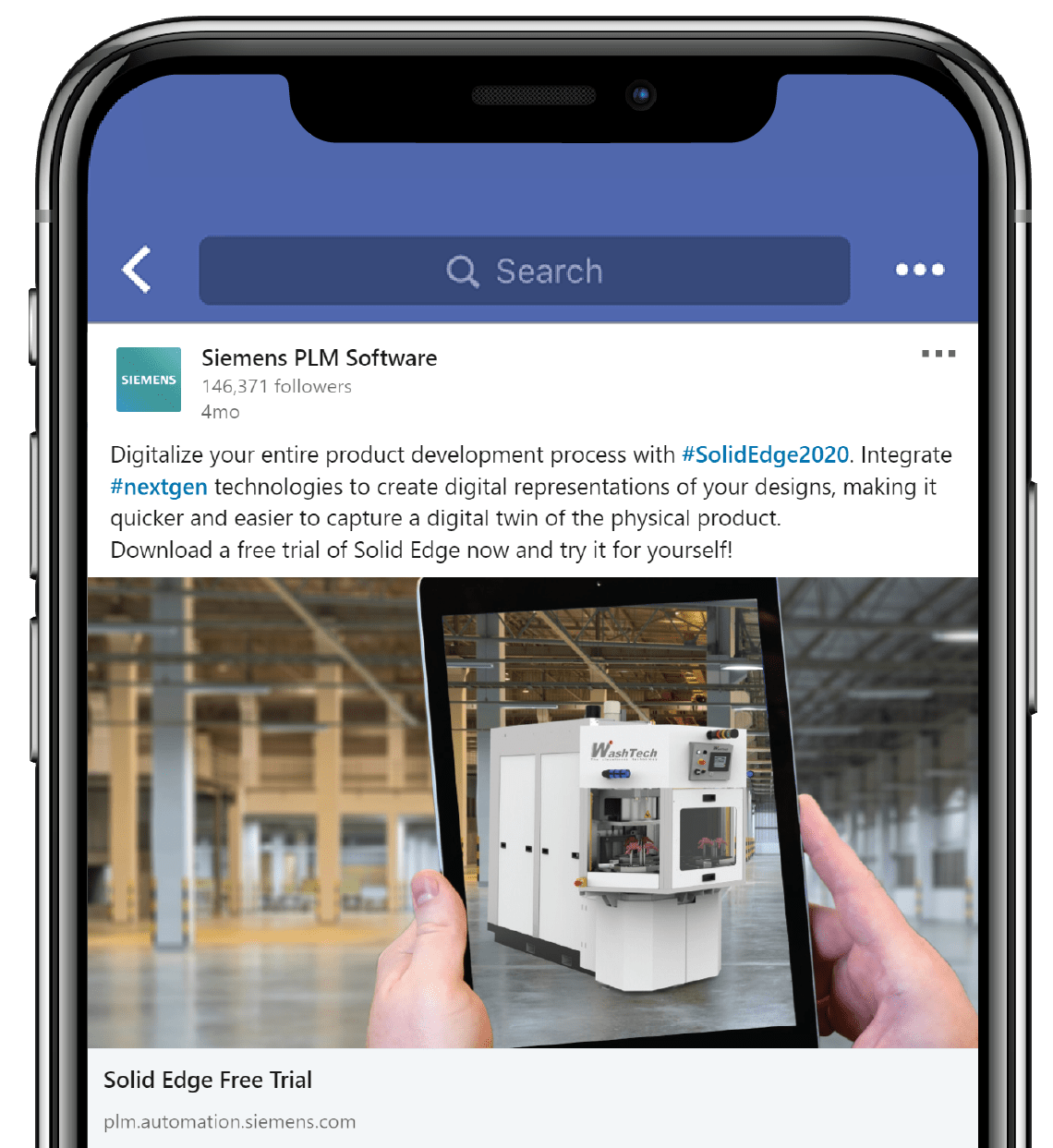 SIEMENS
We helped Siemens tap into LinkedIn to reach out to engineers and analysts to promote their products. We planned and executed LinkedIn campaigns to highlight product benefits, offer free trials and promote bundles.
Campaign
Duration
60 days

Ad Budget
$8,000

No. of
Website Clicks
2,772

Cost per
Click
$2.89
Campaign
Duration
45 days

Ad Budget
$6,000

No. of
Website Clicks
1,732

Cost per
Click
$3.46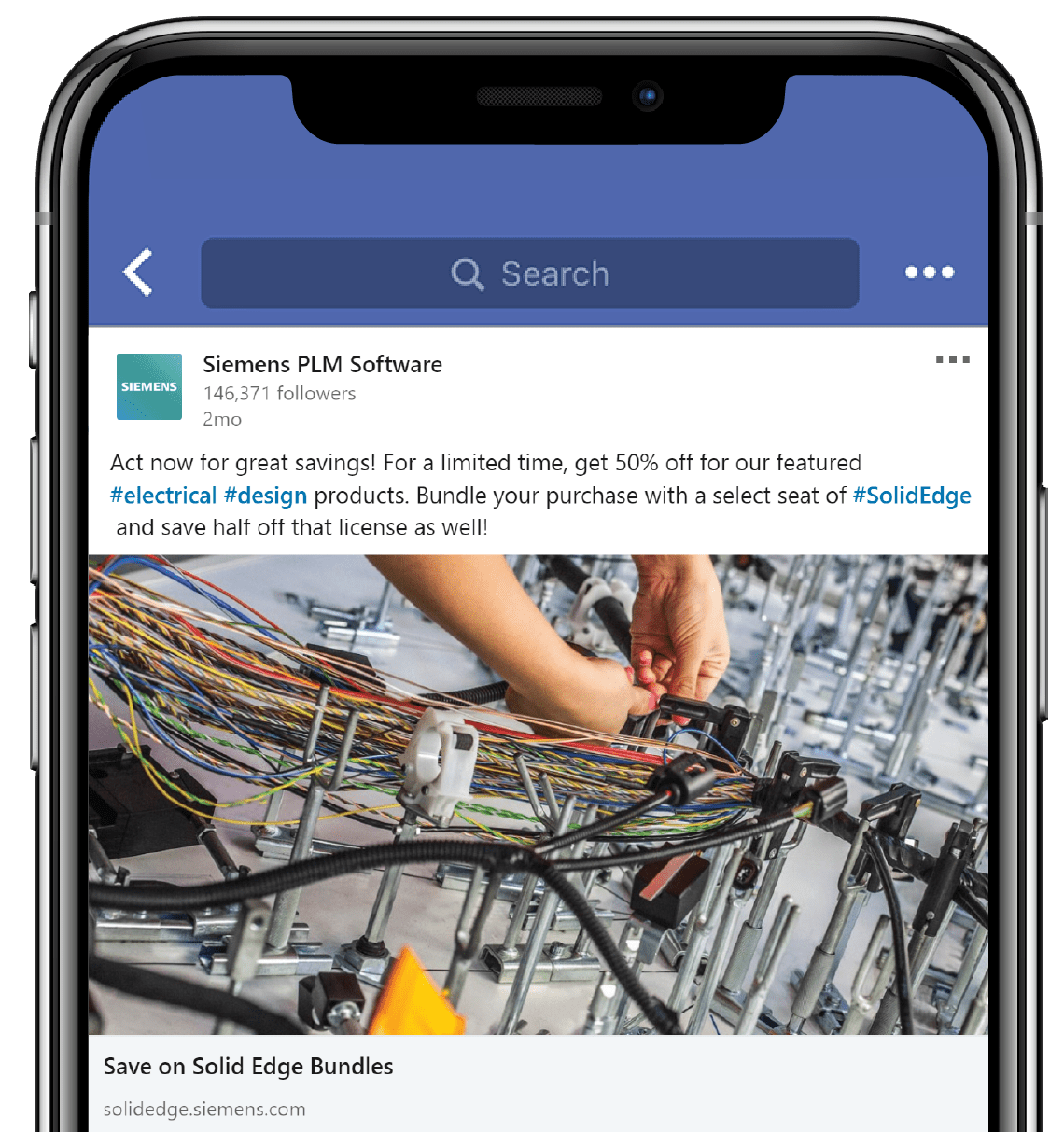 Campaign
Duration
20 days

Ad Budget
$2,500

No. of
Website Clicks
897

Cost per
Click
$2.79
Campaign
Duration
20 days

Ad Budget
$4,000

No. of
Website Clicks
1,028

Cost per
Click
$3.89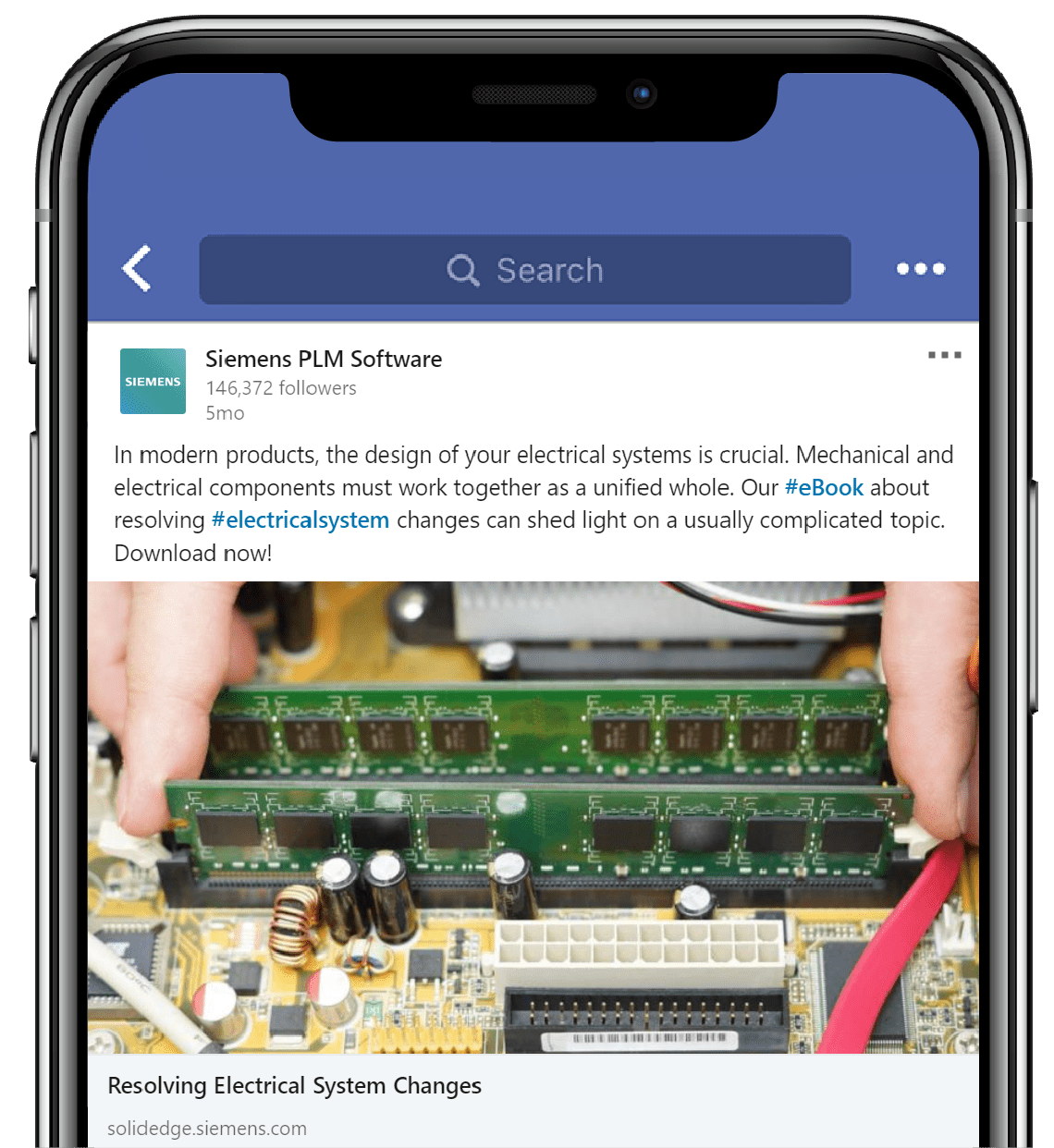 Campaign
Duration
20 days

Ad Budget
$1,000

No. of
Website Clicks
359

Cost per
Click
$2.78
FEVO
We've been working with FEVO to manage their social media page and campaigns. One such campaign was a lead generation LinkedIn campaign to boost awareness of the FEVO Prepaid Mastercard amongst corporate decision-makers. We gave ideas on how the card could be used - as corporate gifts, and even a way to disburse funds and monetary incentives to employees.
Campaign
Duration
14 days

Ad Budget
$1,200

No. of
Website Clicks
277

Cost per
Click
$4.33
EYEDENTITY
As a new brand, Eyedentity needed to create awareness and actively promote their brand on social media. We ran a variety of Facebook campaigns promoting their grand opening as well as their sales events (e.g. Singles' Day).
Campaign
Duration
24 days

Ad Budget
$1,500

No. of
Website Clicks
1,660

Cost per
Click
$0.90
Campaign
Duration
3 days

Ad Budget
$1,000

No. of
Website Clicks
584

Cost per
Click
$1.71
We can work on an ad-hoc or year-length basis.
Pay for what you need!
Got burning questions? Still not convinced?
Drop us a message via the chatbox on the bottom-right corner of your screen.