EZ-Link
ASSIGNMENT
EZ-Link's competitor launched an aggressive marketing campaign encouraging consumers to give up their EZ-Link cards for one of their cards in exchange for an additional $1 stored value. EZ-Link needed a reactionary campaign to earn back their market share.
---
STRATEGY
We countered with a short-term marketing campaign of our own: the Oh So Cute! Campaign. Our competitor's customers were encouraged to trade in their cards for limited edition EZ-Link cards. There was also a sure win Spin-the-Wheel segment to entice them to make the switch as well as reward loyal EZ-Link customers.
This integrated marketing campaign leveraged the powers of in-app Google ads, Facebook ads and event marketing to increase conversions.
EXECUTION
We held the event at two big malls in Singapore – 313@Somerset and Tampines Mall. NETS cardholders could go down to these events to exchange their NETS card for a limited edition EZ-Link card. These cards feature our very own in-house character creation, EZ-Monzee, donning cute food-themed costumes. Coupled with punny copy, the cards were too adorable to resist.
EZ-Monzee also made an appearance in our marketing collaterals as well as online and offline ads. We wanted the public to associate EZ-Monzee with EZ-Link, just like how we associate the Michelin Man with Michelin. Inserting Monzee into every ad and collateral helped to build this cognitive link. One could even spot him on the wheel for the Spin-the-Wheel segment.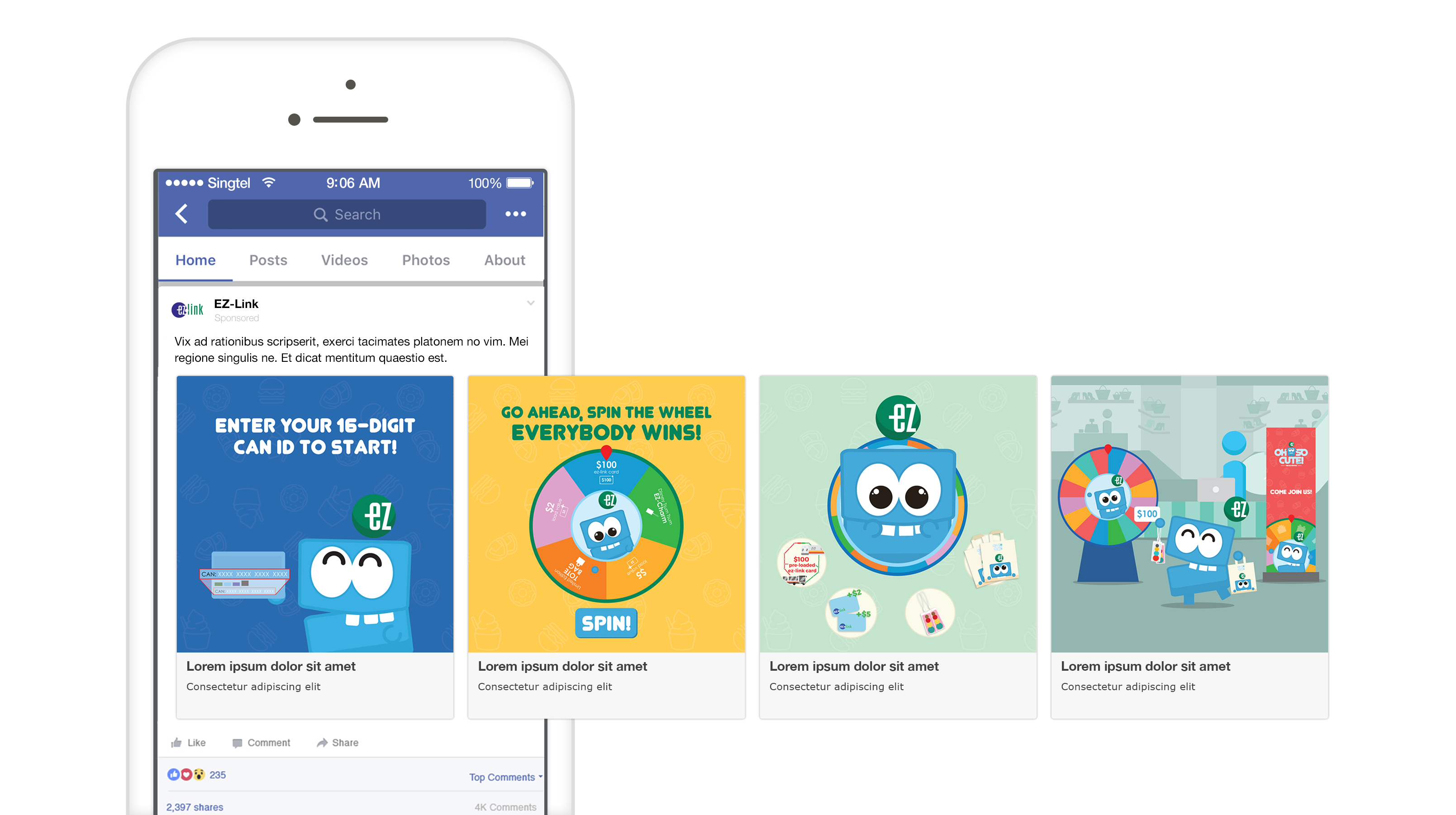 The Spin-the-Wheel segment at the event gave everyone a chance to win gifts like tote bags, EZ-Charms and even card load value. It didn't matter which card you had – everyone stood a chance to win something. Apart from the physical wheel, participants could also spin the digital wheel online and collect their prizes at the event.
RESULTS
The event was a massive hit. There were more than 9,800 redemptions in total. EZ-Link gained new customers as well as rewarded existing ones and managed to gain the majority market share for travel cards in 2017.