Starbucks is a brand that needs no introduction. One of the biggest coffee shop chains in the world, Starbucks is a globally recognised brand valued at around US$9.6 billion.
Its success is no accident; Starbucks has a solid marketing strategy that nails all 4 Ps of the marketing mix: product, price, promotion and place. Let's take a look at how these 4 Ps contribute to Starbucks' success.
1. Product
You need a strong understanding of your product before you can convince someone else to buy it, and we don't just mean knowing how your product works. You need to understand your product in relation to competing products and consumer needs. What differentiates your product from your competitors'? How does it benefit the consumer? Knowing what makes your product unique will boost the effectiveness of your sales pitch.
Take a look at Starbucks.
Starbucks has positioned itself as the go-to place for premium coffee. In 2014, the company rolled out a campaign to remind customers of its promise to deliver high-quality cups of Joe.
"Our Barista Promise" reaffirmed the company's commitment to making coffee the way customers like them, and Starbucks delivers on that promise. Customers can request for customised drinks, as long as they provide the baristas with the recipe.
Besides beverages, Starbucks is also known for its branded merchandise. It's probably the only coffee chain with such an extensive range of lifestyle products.
Customers can look forward to seasonally-themed products every year. Starbucks traditionally releases new tumbler and mug designs for occasions like Christmas and Halloween.
Starbucks also regularly collaborates with local and international brands in their merchandising.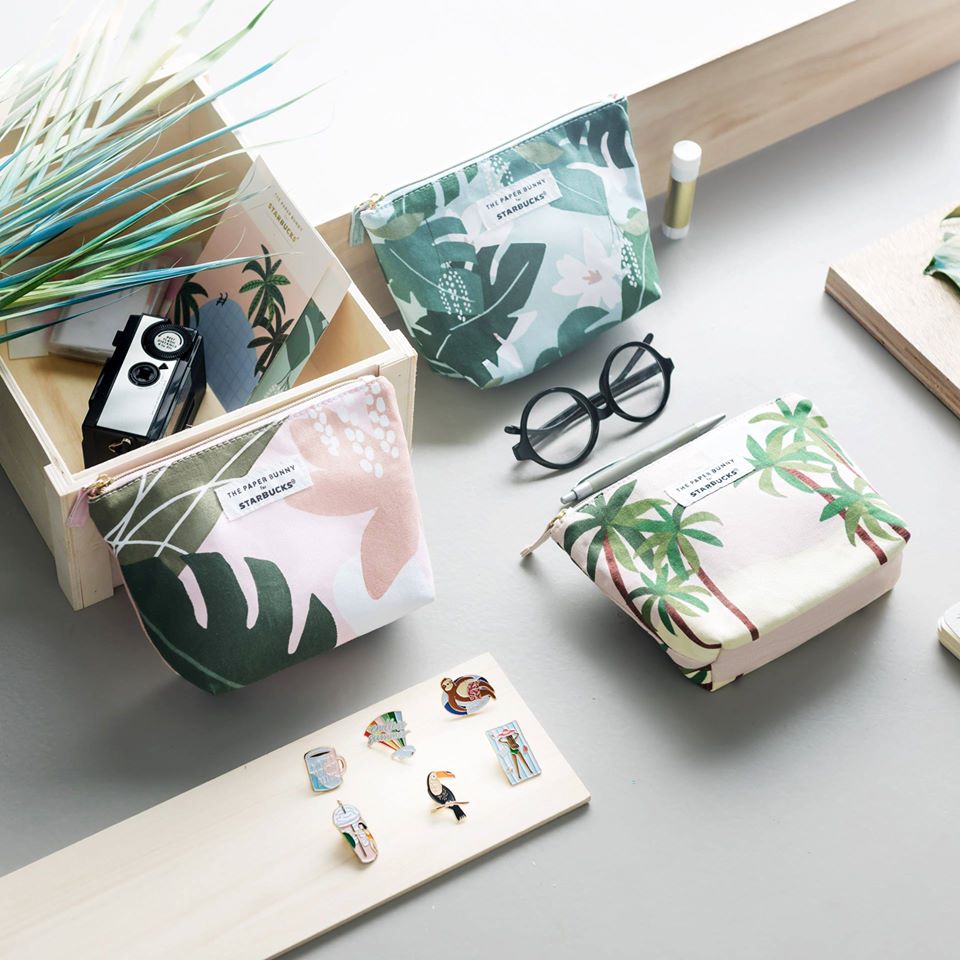 Selling beautiful lifestyle products is one way Starbucks differentiates itself from other coffee chains. In fact, they are almost as well-known for their merchandise as they are for their coffee.
2. Price
Pricing is a delicate matter. Offering products at premium prices has its advantages as consumers tend to associate more expensive products with better quality. However, if you are going to charge high prices, you need to ensure that your product lives up to expectations. This is where marketing and branding come in.
Starbucks' marketing and branding strategies work to justify the premium prices they charge. Their brand strategy contains two main focal points: customer experience and quality.
Starbucks has over 28,000 stores across the world and it is committed to maintaining the same level of customer experience across its stores. Every Starbucks interior is built to be cosy, perfect for relaxing with a cup of Joe.
By offering a unique, consistent "Starbucks experience", Starbucks has managed to boost the perceived value of its brand. Therefore, customers are willing to pay more for a cup of Starbucks coffee.
Another reason Starbucks is able to charge premium prices is that it has cultivated a favourable image for itself as a provider of ethically-sourced, high-quality coffee. As consumers become more socially conscious, businesses that align themselves with a cause are gaining an edge over those that don't. In 2015, Nielson's Global Corporate Sustainability Report showed that 66% of global consumers are willing to spend more on a product if it comes from a sustainable brand. Starbucks' environmentally-friendly brand image has helped it command higher prices.
3. Place
Starbucks' omnipresence plays an important role in its success. You can find a Starbucks in almost every mall in Singapore, whether it's located in a major shopping district or in the heartlands. It's not just Singapore; Starbucks is as global as a brand can get, with more than 28,000 outlets in more than 70 countries. This ubiquity allows customers to access the brand almost anywhere. Need your coffee fix? Starbucks is right around the corner.
Besides brick-and-mortar stores, Starbucks has also been expanding into the online sphere. The brand's mobile app combines e-commerce and e-payment functions. Customers can use their mobile phones to pay, reload their Starbucks card and track rewards. They can even use the app to place orders and make payment before picking up their orders at the store. This is perfect for time-strapped customers and people who hate waiting in line.
Like Starbucks, businesses should strive to make their products accessible and convenient to acquire. A troublesome buying process is the quickest way to lose a customer.
4. Promotion
Promote your product through advertisements, special offers and public relations. Tap into both offline and online channels.
Besides paid advertisements like TV commercials and print ads, Starbucks also actively promotes its products on social media, like Facebook and Instagram.
https://www.facebook.com/StarbucksSingapore/photos/a.192565595135/10162268655250136/?type=3&theater
They also offer regular 1-for-1 promotions and find creative ways to promote the offer. Here's a video they did in conjunction with Halloween:
https://www.facebook.com/StarbucksSingapore/videos/326760218138028/
You can also promote your products through GIFs and static visuals. Make them as eye-catching as Starbucks' visual content.
https://www.facebook.com/StarbucksSingapore/videos/vb.191921700135/621388388262611/?type=2&theater
Find out where your target consumers are and use those channels to promote your products. You want to be where they are.
—
A good marketing strategy is like a good cup of coffee – it generates buzz. Use these 4 Ps to guide you as you design your own marketing mix. Remember to make it holistic and customer-centric, just like Starbucks.